Cheap Wedding Reception Ideas

Cheap wedding reception! Yes please! The biggest cost when you are planning a cheap wedding is mainly going to be your wedding reception.
Thankfully there are lots of ways to save money on your reception.
From choosing a 'cheaper day'
Here are lots of venue tips to help you save money.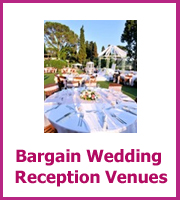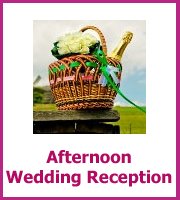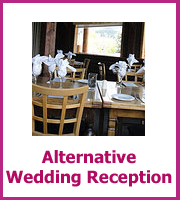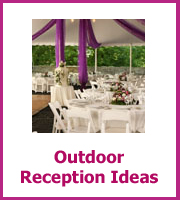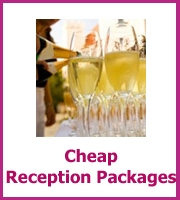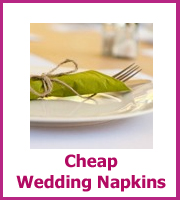 Latest Cheap Wedding Reception Ideas
Sign up to my Cheap Wedding Cents newsletter
for all the latest savings and budget ideas
Tips To Find Your Inexpensive And Beautiful Venue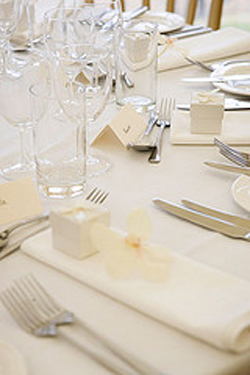 Cheap Wedding Entertainment Ideas
Entertainment can be another big expense, if you know a band or a dj then this can help in getting the price down or extra time on the night.
If you are getting nervous about your first dance then check out our
If fireworks are your dream finale to your wedding but just too expensive then sky lanterns are a great and beautiful alternative. Have a look at our guide to sky lanterns here! Love the fact that so many discount and dollar stores have been stocking them recently, which would mean even more of a saving.
Another great idea for your wedding reception entertainment is to look at creating a video montage of your romantic and special moments, some great cheap wedding video tips here!
And if your guests like to have a giggle and flex their brains then you might want to think about some wedding reception games.
Writing Wedding Speeches And Prayers
Ceremony Ideas
Having your ceremony at your usual place of worship normally will cost less than if you are just choosing it because it will look good in the photos. What I mean by that is that you will know the people there and they will know you, this is about friends and not about them making money.
Another way to save money is to have a Court House wedding, lots of great couples have started married life saying their vows in one of these.
And another idea is to choose having your ceremony at a place that is magical to you. You will of course need to speak to the venue if it is a public place and there may be a fee. Plus you will also need to have an officiant there too.
Wedding Officiant -A nationwide officiant, minister finder site for engaged couples. We are based in Arizona, but have a presence nationwide in USA. It's really simple- we receive couple's ceremony specifics, then choose the officiant, minister who meets our strict criteria.
Keep Up To Date With All The Latest Wedding Savings